We make turntables.
Individual models differ not only in their design but also in sound quality.
They can be customized upon request.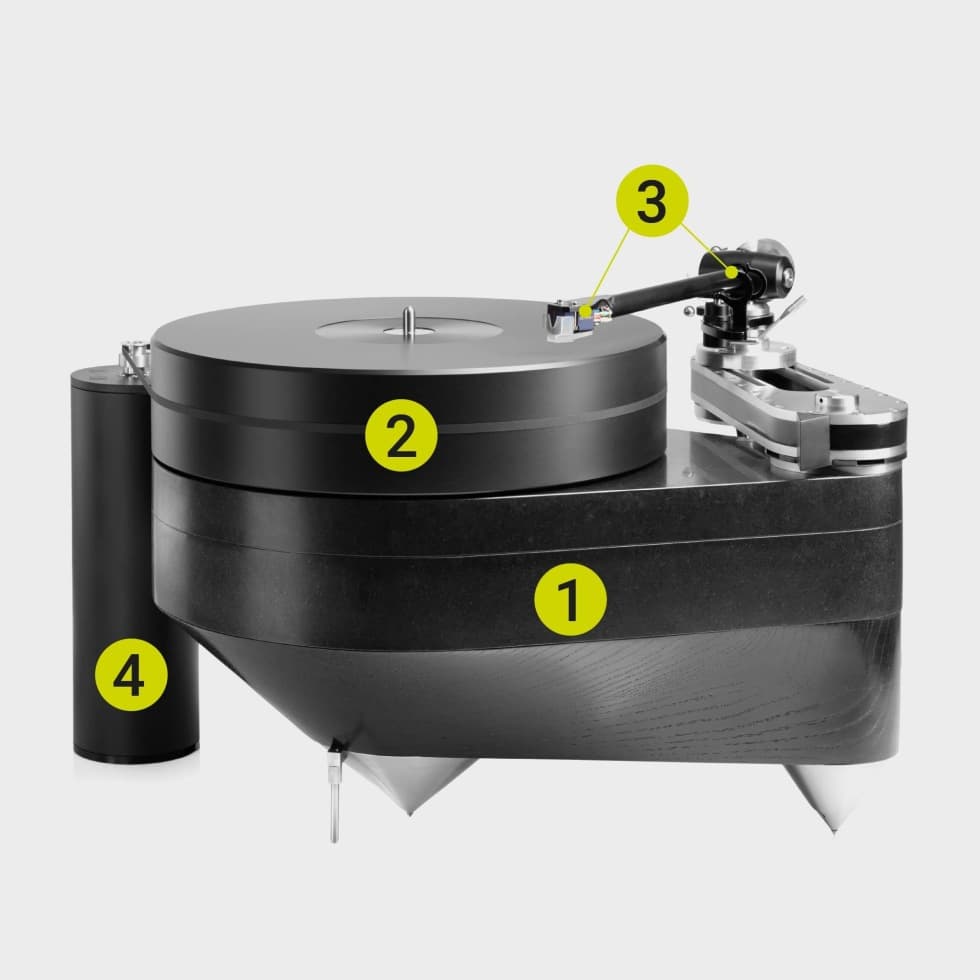 1) Turntable body
The core part of each turntable. We make it from a vast range of materials.
2) Platter
We use platters made from acrylic or POM (polyoxymethylene). That are both materials with suitable physical properties for this purpose. Thanks to using ceramic–magnetic bearings, the whole system has minimum friction and produces minimal noise.
3) Tonearm and cartridge
Each of our turntables has carefully selected set of tonearm and cartridge, which are adequate to its category.
We also offer customisation of these parts to match it perfectly with the audio system. Thanks to the universal mount, it can be upgraded any time.
4) Motor
In terms of sound quality, it is always best to place the motor outside of the turntable body. Therefore all of our turntables are belt–driven.